Adventure Reimagined
When you think of a bold, versatile, and adventurous SUV, the 2023 Ford Bronco should be the first to come to mind. This confidence-boosting Sports Utility Vehicle elevates every journey to the extreme. No matter the terrain, the 2023 Bronco from Friesen Ford is ready. Achieve glory in an SUV built to exceed expectations.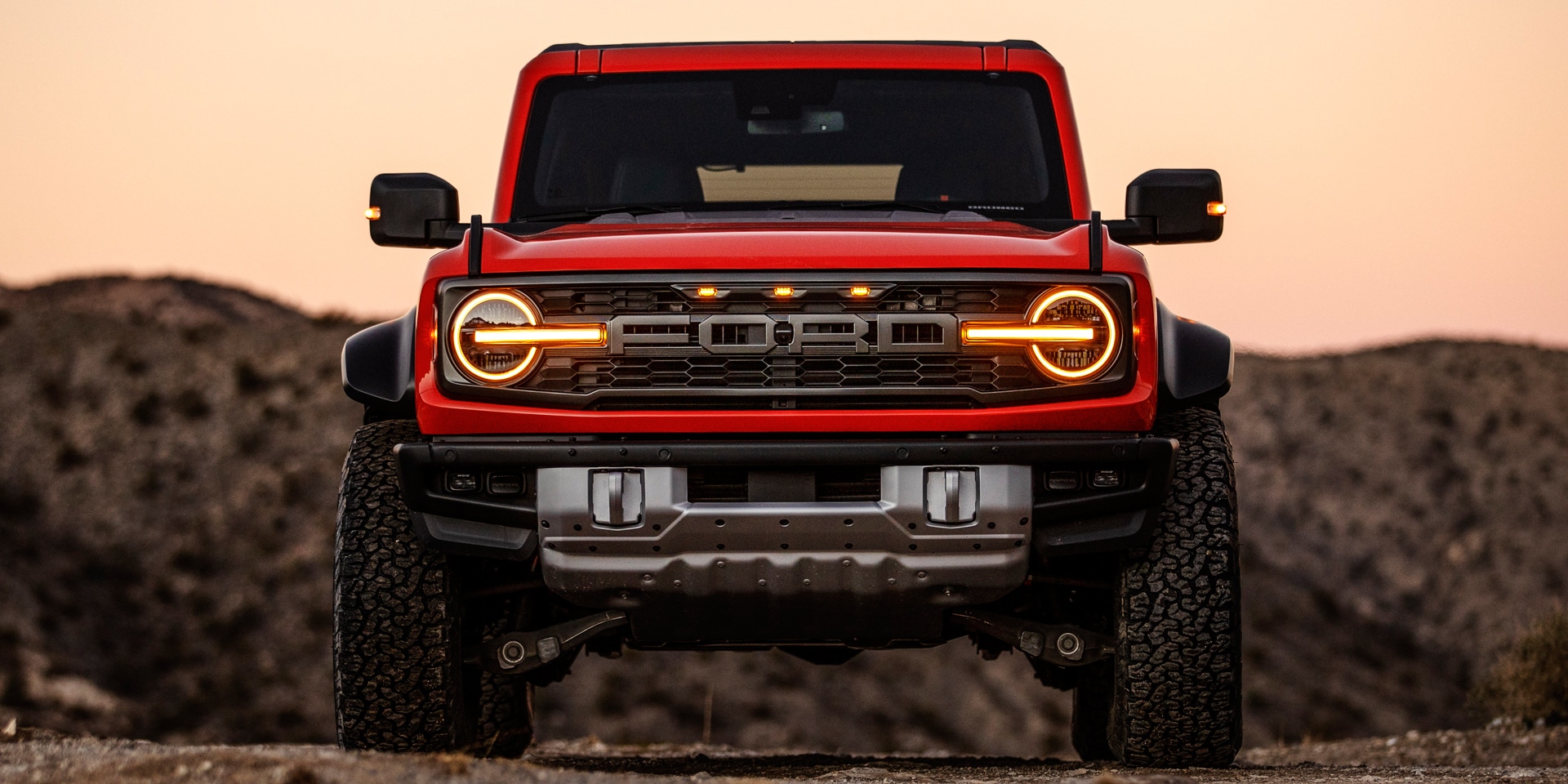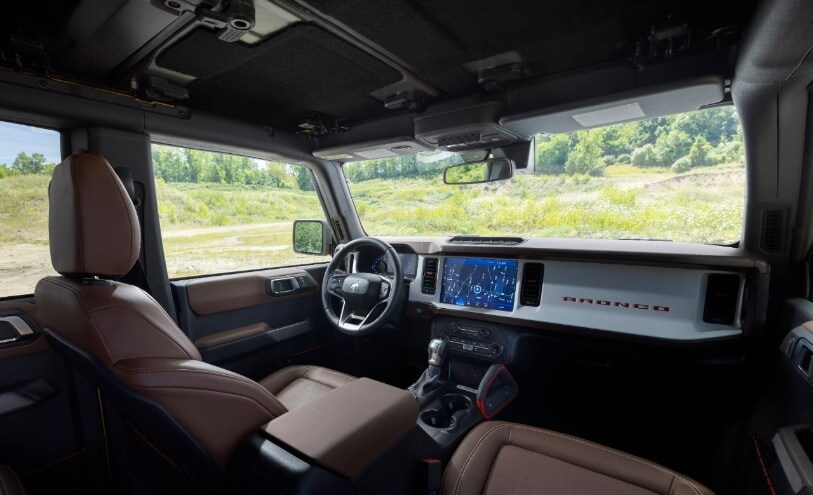 The 2023 Ford Bronco Brings Your Fantasies into the Real World
If you dream of exploring high and low in a vehicle that has your back, look no further than the 2023 Ford Bronco. This inspired SUV is your ticket to a dream made reality. Its robust powertrain options, uncompromising suspension, and innovative technology ensure you get the most out of every mile. Don't censor your excitement. Drive the SUV that promises capability and functionality in every journey.
Experience the world from behind the wheel of a 2023 Ford Bronco.
2023 Ford Bronco Heritage Edition
The future of adventure is a throwback. The highly anticipated 2023 Ford Bronco Heritage Edition invokes classic style with a modern twist. The retro body design will turn heads, while the modern performance and technology will keep your adventure pushing the limits. The 2.3-liter EcoBoost® engine isn't just for show. This adventurous SUV pushes up to 300 horses for a journey that's as thrilling as it is fun.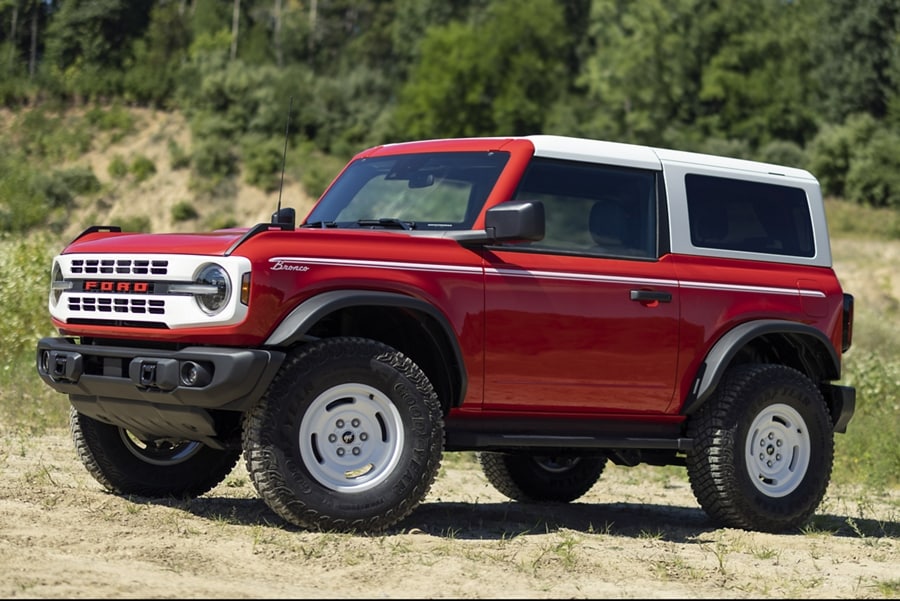 Reserve Your 2023 Ford Bronco
True excitement can't wait. Reserve your 2023 Ford Bronco with Friesen Ford. Our knowledgeable and dedicated sales team will walk you through the process. Additionally, we'll keep you up to date on your vehicle's delivery date, so you never worry.
Become one of the first to overcome obstacles in the next age of adventure-seeking. The 2023 Ford Bronco elevates your passion for a great journey and makes it sing.
Start your reservation today.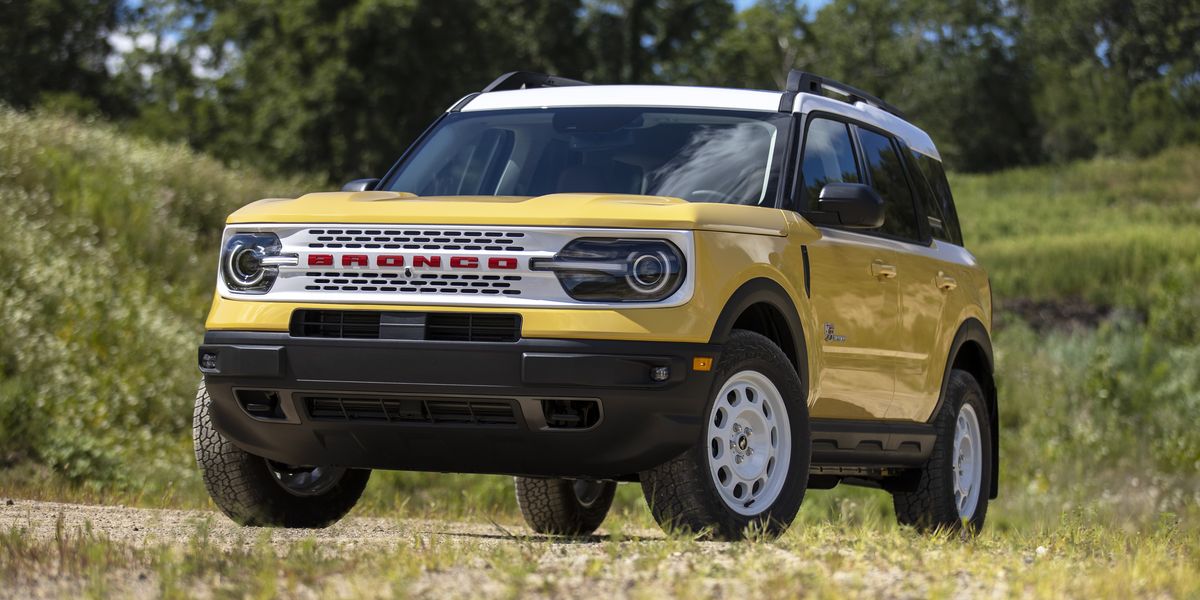 How can we help?
* Indicates a required field